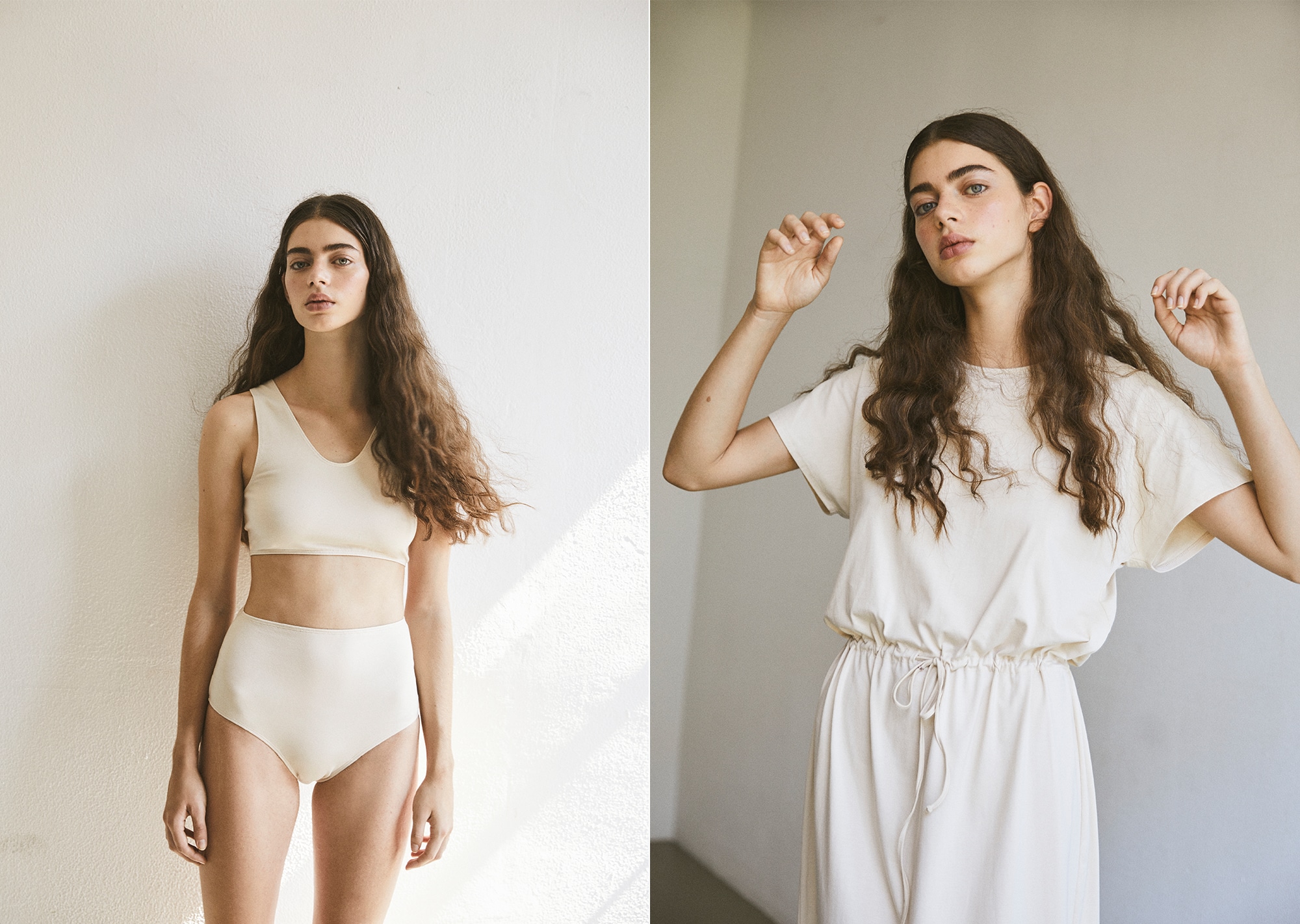 New Organic Basics SS21
Sustainable Fashion is in a unique position for increased ethical consciousness. Our products, made, designed and built between Spain and Portugal, allow us to contribute to the local economy while allowing us better control over our supply chains. With greater knowledge about the origin of fabrics, we are able to make our garments as ethical as possible. And consumers who support this type of fashion line will also have this reflected in their own wardrobes.
Sustainable Fashion is in a unique position for increased ethical consciousness.
Rita Row was born in Figueres (Girona) in June 2013 and is made of two halves: Imma Serra and Xènia Semis. Since its beginnings, the brand has set a very clear goal: to create elegant, comfortable, and functional clothing. Inspired by the image of a modern, hardworking, and liberated woman, Rita Row created a culture of design and production. Rita Row is committed to sustainable production and high-quality standards; which is an added value to their work philosophy. This is a project with an integral soul, that combines tradition, strong principles, design and exclusivity. The brand offers a new generation of high-quality clothing for women who look for a distinctive outfit. Rita is a woman who looks for comfort, quality and style, all in the same article of clothing. This imaginary character is a source of inspiration to the Mediterranean designers made for a modern, hard-working, and liberated woman. Each collection is inspired by a theme, creating delicate and simple clothes with a contemporary, urban and comfortable elegance. Rita's universe has the Mediterranean breeze that only things designed by the sea can have.