Rita Row was born in Figueres (Girona) in June 2013 and is the brainchild of two halves: Imma Serra and Xènia Semis. From its beginnings, the brand established a clear objective: to craft elegant and functional clothing. Rita symbolizes a woman in search of comfort, quality and style; this fictional character acts as a muse to the designers, cultivating a design and production culture dedicated to sustainable production, ethics and high-quality standards. A project with an integral soul that merges tradition, conscience, design and exclusivity.
Every collection draws inspiration from a theme, resulting in delicate and simple garments infused with a contemporary urban charm. Rita's world carries the Mediterranean breeze that only seaside-inspired creations can have.
(01) LOCAL PRODUCTION
In this fight for embellishing the world, Rita Row's garments are distinguished by their commitment to the environment and to textile producers, using natural or recycled materials and working with local suppliers to reduce environmental impact, while promoting the local economy. Local production affords us the chance to take more control over these processes. Armed with great knowledge about where the fabrics have originated, we strive to make our garments as ethical as possible, and by supporting Rita Row, consumers can also have this effect on their own wardrobes.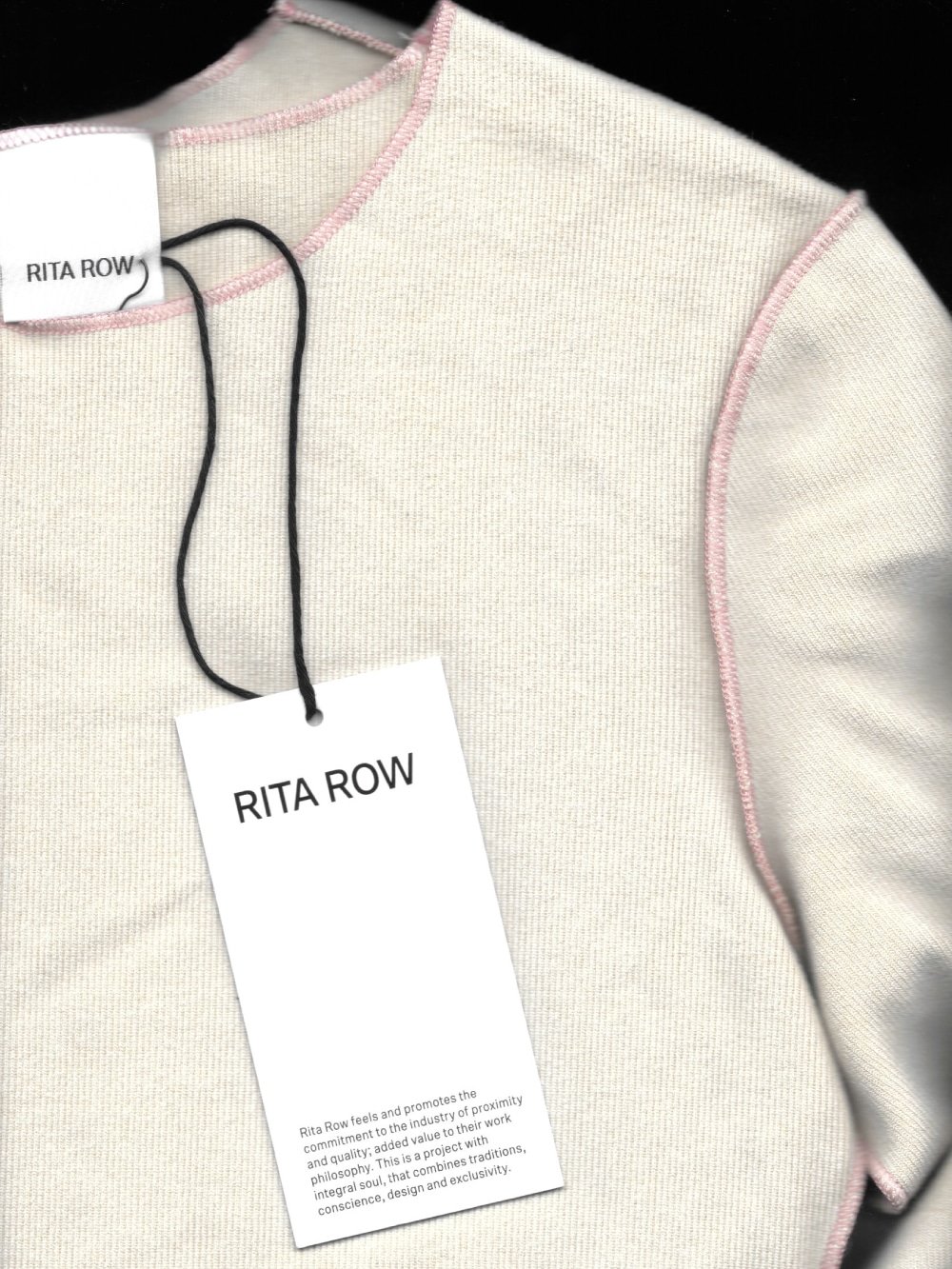 (02) RESPONSIBLE TRADE
All our garments are manufactured between Spain and Portugal, ethically produced. The people who work in the textile production chain have access to a fair wage, security, and decent working conditions. Our team has developed close and long-term working relationships with factories, and we consider each employee in the supply chain as a member of the Rita Row team. The threads and fabrics all come from Europe (Spain, Italy, and France) and most of our fabrics have ecological certifications. We try to keep our supply chain as sustainable as possible, our goal is to achieve fair, safe, and healthy conditions throughout the whole chain. We prioritize the ethical process and products with recycled and ecological content to minimize environmental impact.